Next on Thinking It Through:  I speak to Pastor Britt Peavy to get his thoughts on religious freedom in America.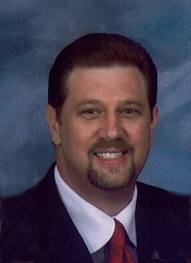 00:00 – 00:18 = **Goofing off**
00:31 – 08:17  = Intro & Joking
08:18 – 20:59 = "What role does your faith play in how you see politics?"
21:00 – 29:30  = "Do you believe it is ever okay to endorse a political candidate from the pulpit?  Should political candidates be allowed to speak in a pulpit in your opinion?
29:31 – 34:44 = "How much should religion play in the political discourse in our country?"
34:44 – 35:27  = Ending
**Order you some Two Good Cocoa**
Pastor Peavy's Radio Show – "High Praise" on 97.9 WDMG
West Ward Church of God (website)
West Ward Church of God (Facebook)
(Music on Episode: "Happenins'ville" by Jerome Danner (Me)) *I own the copyright.*
Subscribe (and leave a review at either place):  Stitcher | iTunes |
Please feel free to send me your questions, thoughts, and/or comments at: jdanner1@yahoo.com!